Contact Alam 0161 232 9896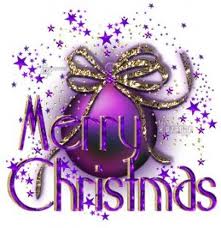 Alam's 'Christmas Message'
Christmas with Alam's is always about celebrating and sharing special times with family, friends and loved ones. To make this celebration even more memorable, take advantage of Alam's festive gift bag ideas and stock up on your favourite chutneys and pickles. They make great presents!
Alam's wishes you a joyful, cheerful and wonderful Christmas!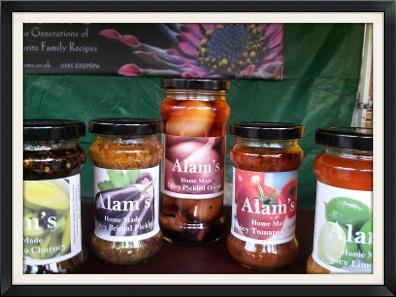 Alam's 'Yuletide Package'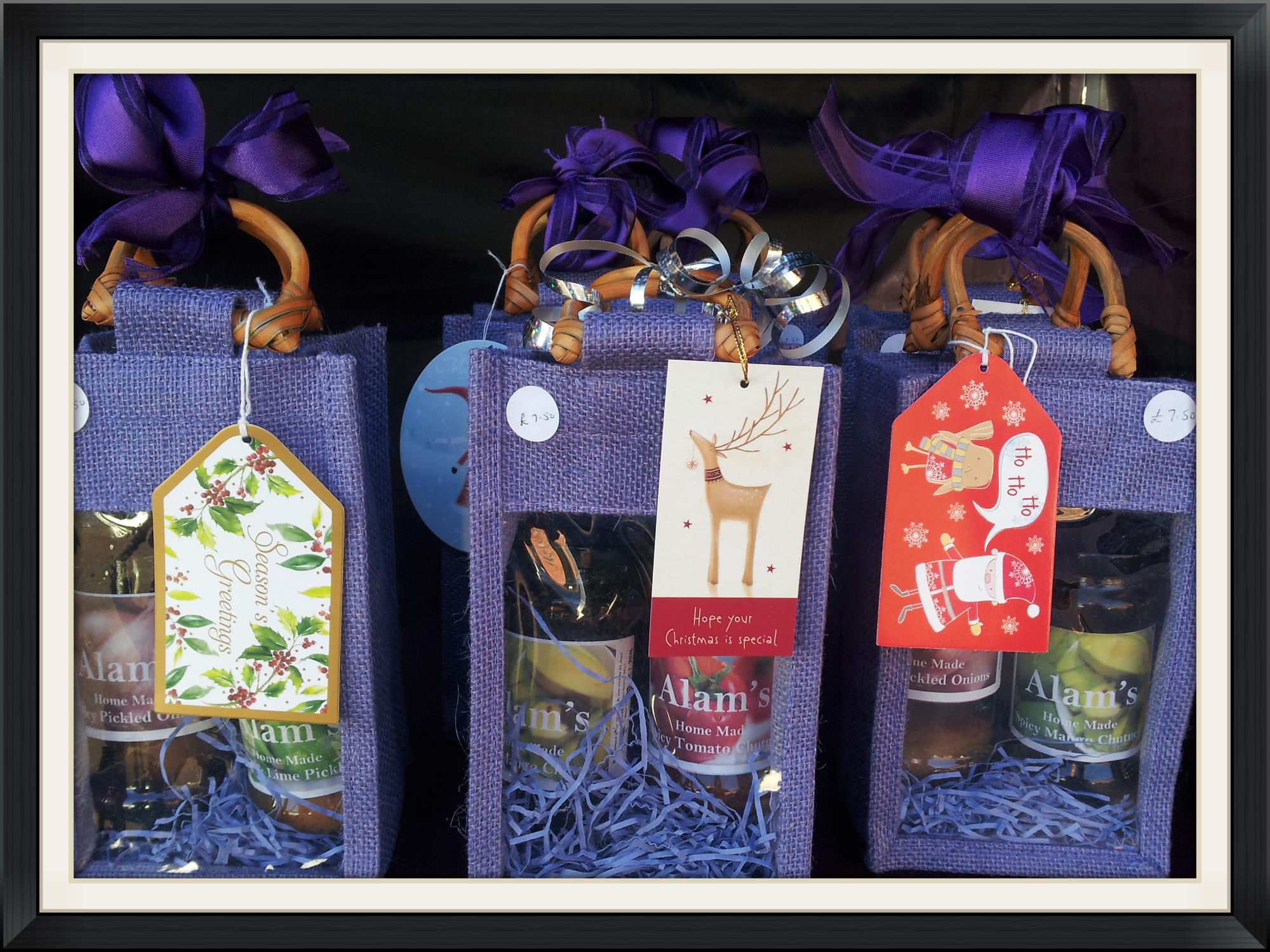 £ 8.50
Choose any two jars from the Alam's range above.
This item comes packed in a two window lavender jute bag and is decorated with a purple bow, ready to be presented to your loved ones.
Alam's 'Holiday Cheer'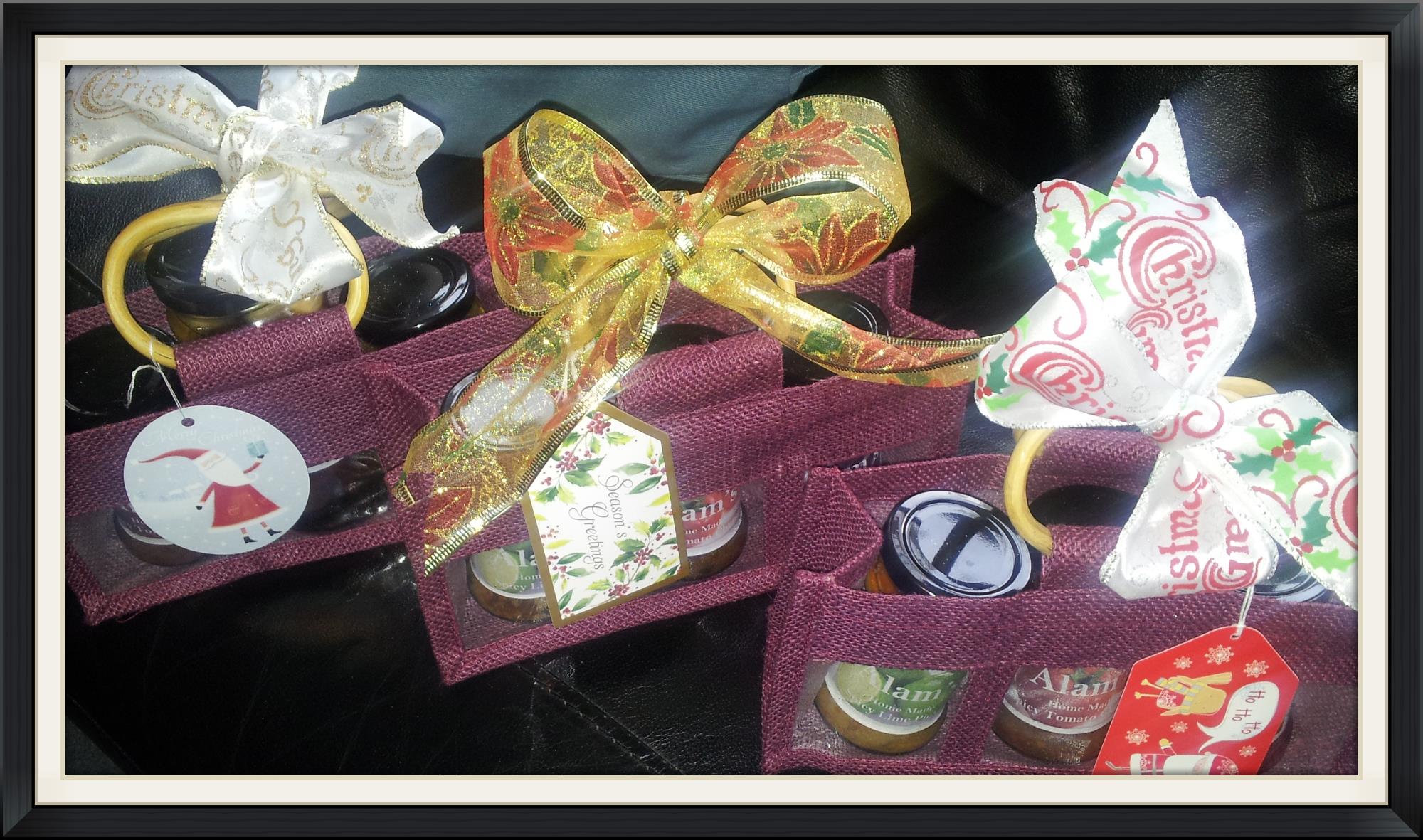 £ 11.50
Choose any three jars from the Alam's range above.
Items are packed in a three window festive bergundy jute bag and tied with a golden bow.
An Ideal Christmas present or indeed a gift for any occasion, for friends and family.
Handling, Packaging & Postage
For order processing to UK Mainland, please proceed to checkout after adding required items to cart. Allow 3 to 5 days for delivery. For any overseas orders and for orders above the value of £65.00, please contact Alam's to discuss charges and delivery time scale.
Postage and handling charges are based upon order values.
Up to £15.00 = £5.49
£15.01 to £27.00 = £8.89
£27.01 to £40.00 = £12.49
£40.01 to £52.50 = £15.99
£52.51 to £65.00 = £18.99