'Four Generations Of Favourite Family
South Asian Recipes'

Uncompromised Authenticity & Tradition

Alam's
-
Lovingly prepared,
home-made
pickles & chutneys
Alam's brings to your dining table four generations of favourite family recipes, guaranteed to captivate and satisfy your taste buds.
Our spicy Indian and south Asian product range includes sweet & tangy mango chutney, cool & refreshing brinjal pickle, tarty tomato chutney, spicy lime pickle, spicy chilli pickle, various types of refreshing raitas (yoghurt dips) and crunchy pickled onions.
We prepare our favourite family recipes like samosas, pakoras, onion bhajis, etc, on site at various market venues including other popular South Asian street food.
For a full list of products on sale with hints, tips and serving suggestions please click on: Alam's store.
For your special events and occasions, why not have Alam's prepare an affordable, unique and certain to please, buffet or a complete meal? Freshly cooked and delivered to you, our specially selected menus offer a variety of specialities to choose from. To request our list of menus, prices, minimum order terms and conditions, please write to us at info@alams.co.uk
Alam's also offers personalised, hands on cooking classes for up to three persons at a time. Choose from a selection of dishes that you will learn to prepare and also get to take home with you to enjoy.
Our traditional home-cooking approach, offers a mouth-watering experience of carefully prepared recipes to be enjoyed with your favourite starters like salads, samosas, bhajis and popadums, main curry dishes and pilafs or even straight from our jars by the spoonful. With the overwhelming success of our products at various market venues frequented by us in Lancashire and Cheshire we have been received with warm enthusiasm.
Our regular markets include Chorlton Green, Chorlton Street, Heaton Moor, Inglenook Farm, Rode Hall, Sale Precinct and Scarisbrick. We have also attended other locations such as Nixon's farm in Heald Green, Castlefield Artisan, Media City BBC Buildings, Al Deli Alderley Edge, Romiley village, Levenshulme, Governor's House in Cheadle Hulme and Ashton.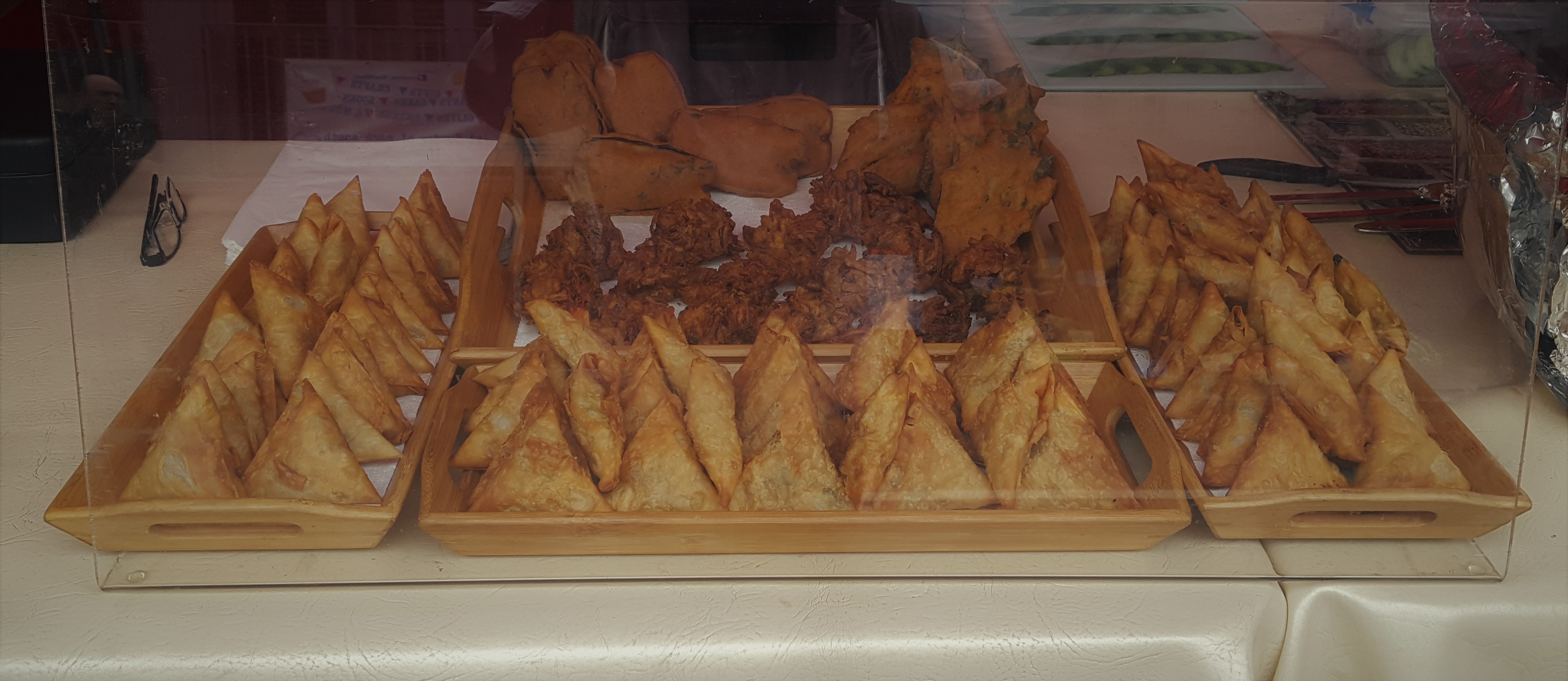 Alam's uses high quality ingredients and carefully selected herbs and spices. The extra time and effort we exert into the preparation of our recipes ensures a culinary delight.
Our exceptional taste is enhanced by natural preservatives like freshly squeezed lemons and malt vinegar to capture the multitude of nature's natural, seasonal provisions, preserving them when at their freshest.
No products of convenience nor any quick cooking techniques are used in our food preparation. We only use fresh, free range, locally produced quality ingredients and as far as possible, ethically sourced produce. Our recipes are individually prepared under meticulous standards of hygiene and cleanliness.
For more information and details on our products please follow our links below:

If any further information is required, including wholesale options, please, click on
info@alams.co.uk
and we will get back to you.